POEM-CEES - The Solitaire Mixtape: Everything You've Never Wanted (Digital)
"Here at its very best...is my very worst." - blackpicasso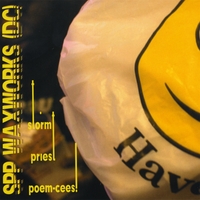 S.P.P. Waxworks (DC) - ...Nice Day - The Album (CD)
Compilation album featuring all SPP members. Straight ahead, feel-good, blue collar hip-hop music.
Now available for purchase at: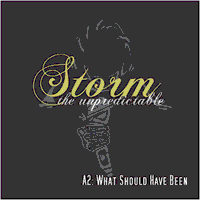 Storm the unpredictable - A2: What Should Have Been (CD)
Oxon Hill, Maryland emcee Storm the Unpredictable (seen on BET's Rap City and in XXL, Vibe, The Source, Billboard, and Elemental magazines) returns with his sophomore release "A2: What Should Have Been". Over the past few years Storm the Unpredictable has been staying busy performing at shows from coast to coast in the U.S., winning many songwriting competitions, artist of the year awards, and also releasing the vinyl series The 3 Piece, Extra Mumbo Vol. 1 and 2 along with his fellow crew members Priest da Nomad and POEM-CEES.
In 2006, Storm the Unpredictable returned with Domination Recordings to release his new album "A2: What Should Have Been" featuring classic boom bap beats from The Unknown, Decompoze (DC), Brainstorm Sounds, C. Walker, Symphoni and Supa Friendz member Danja Mowf. Plus guest spots from Priest da Nomad (Source Magazine), DP of POEM-CEES (Def Poetry Jam), Almond Joy, Ty-Riek and Xavier. Storm's latest release is very diverse but cohesive at the same time, with songs that are uplifting, funny, serious, socially conscious, and straight lyrical fire. The CD is also enhanced featuring videos, live performances and exclusive tracks. This album is a must have for every true fan of hip hop!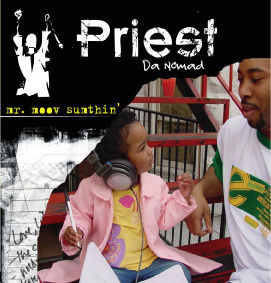 Priest da Nomad - Mr. Moov Sumthin' (CD)
The first full length project from this veteran wordsmith brings together his signature wit, trunk knocking beats, and the wide spectrum of life experiences that music is supposed to reflect. This is the album that can be bookended comfortably by Common and Ludicris, truly manifesting Priest's personal goal of making real music for every day people. Tastemakers are already hailing it as the most complete project to come out of the Mid-Atlantic hip-hop scene to date. Commercial radio stations like 99.5 and WPGC 95.5 are giving run to tunes such as "The Carryout" and "Holdin' It Down" while hardcore heads catch neck cramps to "Bumrush Da Show."
The 3 Piece, Extra Mumbo EP vol. 2 (12-inch)
Coming to you once again exclusively as 12" vinyl, the project kicks off with Priest da Nomad representing that blue collar music with Asheru of Unspoken Heard and Kokayi (Opus Akoben). After establishing himself with A Touch of Jazz and Halftooth Records, producer OddIsee is in top form on this cut. POEM-CEES (as seen on HBO's Def Poetry Jam) follow things up with the incredible feel good single, "Shut Up" also produced by OddIsee. Lastly, Storm the Unpredictable (seen on BET's Rap City and in XXL, The Source, and URB magazine) rounds out the trilogy with the lyrically vicious "In Case You Forgot '05", featuring Priest da Nomad. Brain Storm Sounds makes their presence known with a concrete slab of a beat.
Now available for purchase at:

The 3 Piece, Extra Mumbo EP vol. 1 (12-inch)
The first S.P.P. release aimed to have at least one favorite cut for any discerning hip-hop dj. Storm starts things off with the punchline flow he's come to be known for. Priest grabs a choice OddIsee track for some soulful speaker-denting action, firing off the first warning shot to let folks know the Mr. Moov Sumthin' album won't be light fare. POEM-CEES put the fork in it with a smashmouth banger courtesy of Theory, a longtime D.C. beat craftsman. Previously known for his work with Infinite Loop, he contributes what is probably the hardest POEM-CEES track to date.


Now available for purchase at: